3 tags
5 tags
"HOW MANY LIVES COULD HAVE POSSSIBLY BEEN SAVED OR CRIMES SOLVED BY THE AGENTS..."
– Robert Davi found the FREE JOHN MCTIERNAN Facebook page, thank God.
1 tag
4 tags
7 tags
From my new longread, "The Fresh Wars," at Slate: "I think it's meaningless, almost, now," says Mark Crumpacker, the chief marketing officer with Chipotle. "You could claim that something very heavily processed was fresh, I guess. I don't think there are any rules around 'fresh.' You can just say it with impunity. And I think lots of people do." So maybe "Is it fresh?" isn't the...
3 tags
5 tags
The First Show, or: On The Dead Milkmen, Dec. 7,...
I still have the ticket somewhere: The Dead Milkmen. Dec. 7, 1990. Cattle Club. Sacramento, Calif. Supporting acts: Mojo Nixon, The Cave Dogs. All ages. $10. The promoter had squeezed all the details into a rectangle in some horrible screaming serif font, replicated eight times on a standard 8.5×11 page, and photocopied maybe 40 pages, fanzine-style, on Kermit-green card stock. The Cattle Club...
6 tags
1 tag
2 tags
1 tag
3 tags
3 tags
2 tags
jack dickey webspace: Guess Which One Of These... →
Also of note: Choire responds. jackdickey: Is it Charles McGrath, who wrote "Robert Caro's Big Dig," (New York Times Magazine, 12 April 2012): It's not writing that takes Caro so long but, rather, rewriting. In college he was such a quick and facile writer, and so speedy a typist, that one of his teachers, the critic R. P. Blackmur,…
2 tags
1 tag
MAD MEN 100-Word Recap: 'Signal 30'
Lane's pub throwback lands him a call with Jaguar. Pete sniffs at the prospect, but he's sniffing at everything these days — teenage girls in drivers-ed class, Trudy's domesticity, even prostitutes who won't call him king. Roger's keen to let the punk slide, but not so much with Ken's fiction endeavors. Don, more supportive, fertilizes Ken's...
1 tag
MAD MEN 100-Word Recap: 'Mystery Date'
Summer in the city! Riots in Chicago! A killer on the loose! Don's got bigger problems, though, like a nasty cough and a worse case of the exes. Oversexed hallucinations and/or strangulations ensue. Megan seesaws between embarrassment and sympathy. Meanwhile, Greg returns from Vietnam, but — surprise! — he's going right back. Joan severs ties once and for all. Huzzah!...
2 tags
2 tags
2 tags
"'It's really only fun to sleep with people for a few weeks but then..."
– Fine, Jim Behrle, but what about my cat???
1 tag
MAD MEN 100-Word Recap: 'Tea Leaves'
Betty returns, too fat to dress up. Henry's frustration begets Mama Francis's scolding. A doctor consultation for diet pills turns into a tumor-diagnosing waiting game. "Benign," Betty says — but do we believe her? Henry and Don do. And how sympathetic is Megan, really? Meanwhile in Queens, Don and Harry attempt to recruit the Rolling Stones for Heinz. They fail, but...
2 tags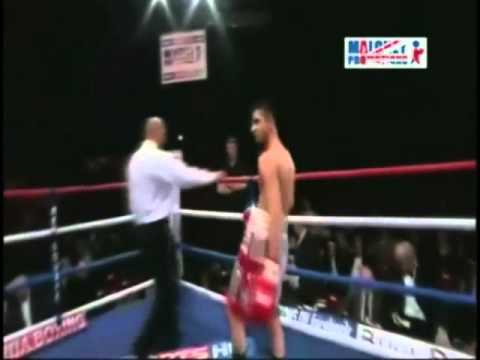 5 tags
3 tags
"'This Is All Well And Good But I Want Someone To Write A Poem That Rhymes..."
– Can we put Alex Balk in charge of the MTA's revived Poetry in Motion program?
7 tags
2 tags
2 tags
3 tags
4 tags
"'With this development, could crowds and critics alike have proven what..."
– $155 million doesn't lie. [Via Movieline]
3 tags
1 tag
1 tag
"'That is a rage blackout, and that is what Rick Perry did to me by saying..."
– Source: The Awl
1 tag
MAD MEN 100-Word Recap: 'A Little Kiss'
I went to a civil rights movement and a surprise party broke out. Or maybe it's the other way around. Either way — Pete! That coat! Oy. Diaper rash received more screen time than Betty, which is unacceptable. Sally gets older while Bobby apparently ages backward. Sal Romano would kick the gay MC's ass. Harry takes a bribe, and Pete takes his office. Peggy can't make beans...